A COVID-Safe Return to School
This document sets out an overview of our plans as they stand, but is by no means comprehensive or immovable: we will be adapting to changes in guidance and policy as they arise. This information is by no means exhaustive and is subject to change as official guidance evolves. Further updates will be issued as required over the coming months.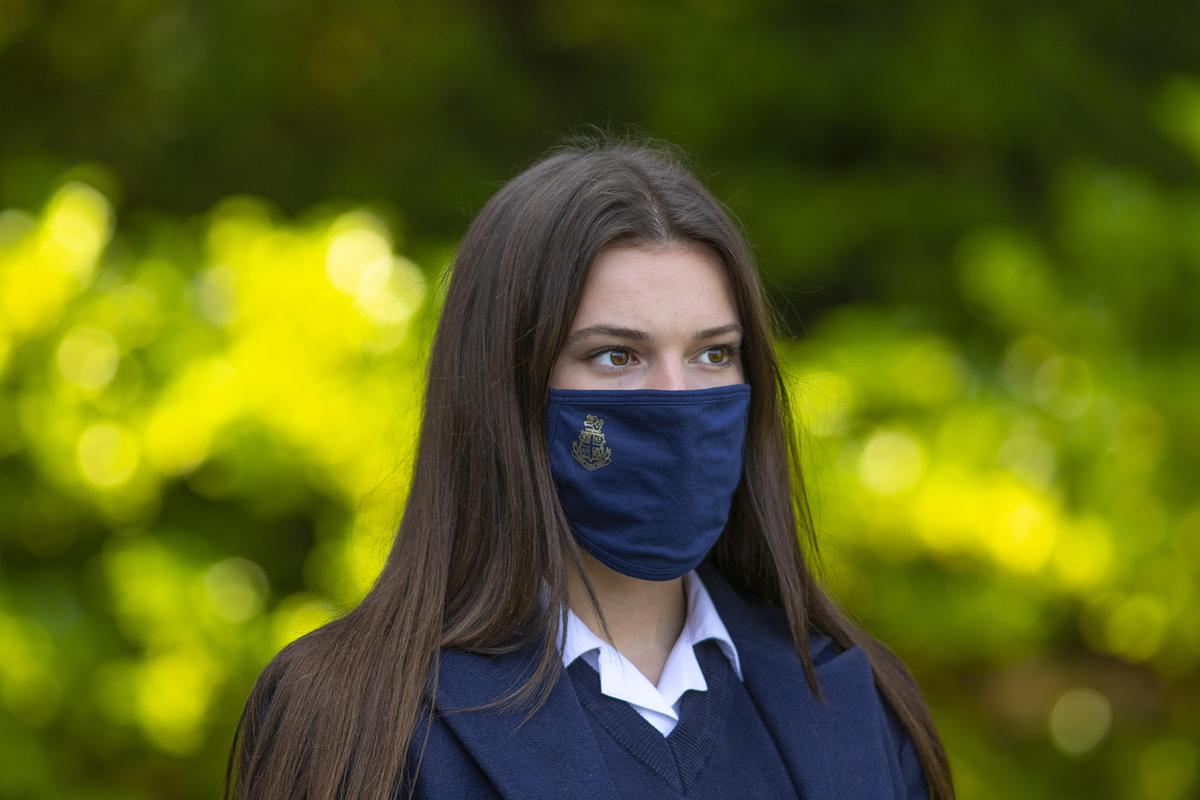 Your Questions Answered
We are fortunate that our 153-acre campus, rural location and spacious facilities give us a head start when planning proper social distancing measures, and that the technological provision offered by our remote learning platform Strath Worldwide allows even more flexibility of learning. We were among the first schools to sign up to the BSA's COVID-Safe Charter, and these principles are at the heart of all our planning.
Our 'Returning to Strathallan' document lays out our plans as they stand for all pupils, boarding or day, international or domestic. Download or read it here.
Returning to Sport
Sport and competition is a big part of school life at Strathallan, and we intend to start in September with an extensive COVID-safe games' programme across the whole School. Sport at Strathallan is all about inclusivity and development, where pupils are encouraged to succeed at every level. Even in these strange times, we will continue to offer the best possible sports programme to our pupils.
Our 'Covid-safe Sport at Strathallan' lays out our plans as they stand for all pupils and sports. Download or read it here.
The updated route around campus
Health and Wellbeing
Strathallan's primary concern in these times is the safety, health and wellbeing of our whole community. Whilst we have implemented our own measures necessary to protect pupils, staff and parents through the use of guidance applied to the specific layout and needs of Strathallan, we are also using external health and safety experts to scrutinise and improve our plans in consultation with our School Medical Officer.
International Pupils
We are preparing to offer two weeks residential isolation to overseas pupils who require this in order to attend school after entering the UK, which is being introduced next month and assuming this will still be required in Mid-August. These two weeks will include some learning and physical activities to prepare pupils for the new academic year after a term online in differing time zones around the world. We are also making provisions for half terms (and possibly the longer holidays) in the next academic year to be spent at school if there is a need or demand for international pupils to remain in the UK once here.
COVID-Safe Charter
We are members of the BSA's COVID-Safe Charter guaranteeing we will comply with all government rules and guidance and will meet the specific requirements of the charter when boarding reopens.
Respect For All
Promoting and protecting the mental health and personal wellbeing of all pupils is of paramount importance, not least during this COVID-19 Pandemic. The school will continue to offer support to all its pupils around the world through our sector-leading pastoral care and the specific additional measures, including the 'Wellbeing Well' resources available to all members of our community plus the enhanced individual Tutor input for each young person that has been in place since the start of StrathWorldwide. All pupils will be reminded of the school's values and zero tolerance of bullying behaviour in any form, with specific additional input relating to COVID-19 issues.
Admissions
We are continuing to process enquiries and admissions in all yeargroups, and whilst we are unable to accommodate in-person visits we have put together a comprehensive 'virtual visit' programme to give you an introduction to life at Strathallan. If you have any questions or would like to speak to a member of our Admissions team, please contact admissions@strathallan.co.uk