2021 Sporting Colts World Champion with a brace of recent wins under his belt including High Gun at the 2022 Scottish Game Fair and shooting for Scotland in the Home International, Ali has been shooting clays since he was nine years old.
Now, he is aiming for the Olympic and Commonwealth Games after he was selected to join the Scottish Development squad in a whole new discipline.
Ali said, "I'm really excited because it's a new discipline for me; I was just going to try it out so being selected is a huge honour. It's different to sporting clays, it's very fast and reactive so it's great to see my skills transfer to this new style of shooting."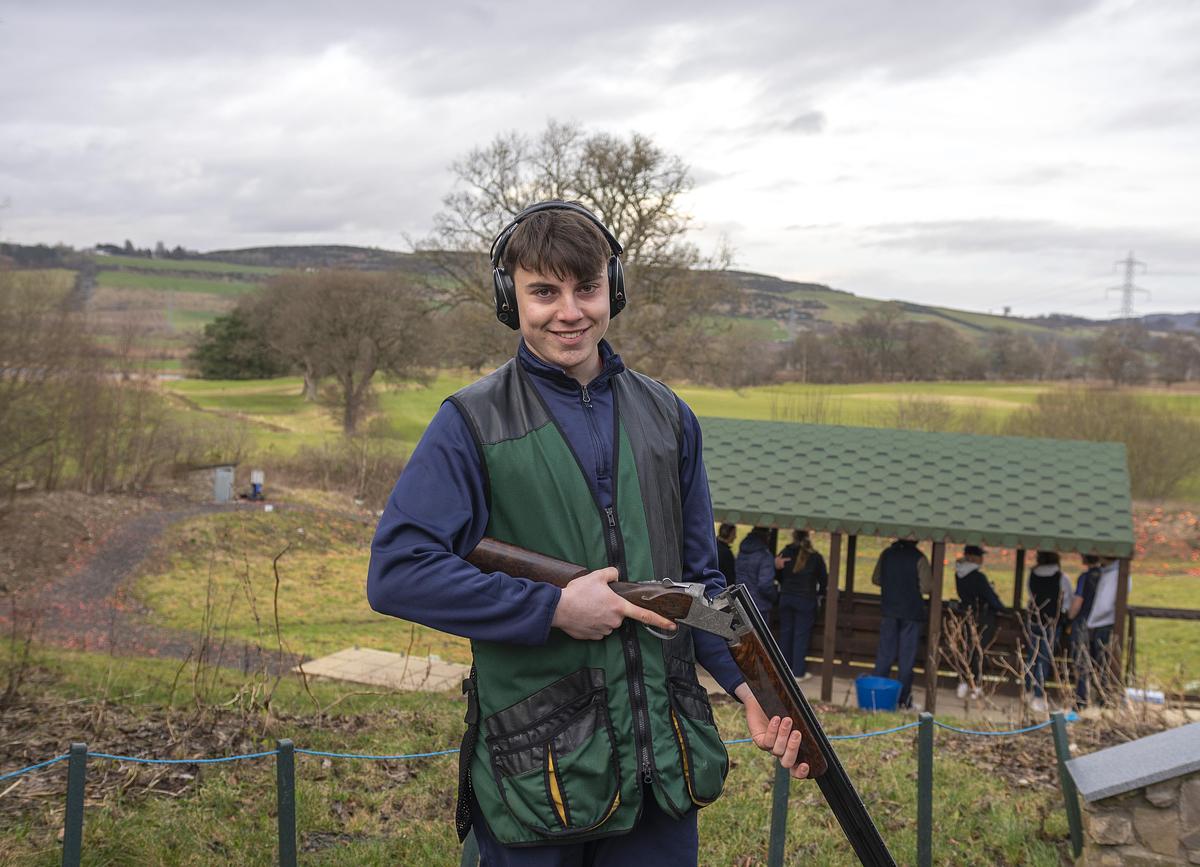 Sponsored by County Clays and Foxholes Country Pursuits, the Perthshire pupil said it's thanks to his supportive family and the school's facilities that he has the Olympics in mind.
He added, "Training hasn't stopped: with Worlds in July and competitions starting in March, it's just been ramping up, but I want to thank everyone who has supported me this far, especially the Shooting Academy here at Strathallan which means I get to train three times a week. It has meant I can focus on my passion and see where it takes me."
Paul Vallot, Head of Strathallan Shooting Academy, said, "We are incredibly proud of Ali that he has been selected for the Olympic Trap training squad. Having won the Colts World Championship, he is now taking the next steps forward to hopefully represent the country at the Olympics and or Commonwealths. We look forward to seeing him there."