Spring Camps
Sport and activity camps during the Easter holidays at Strathallan.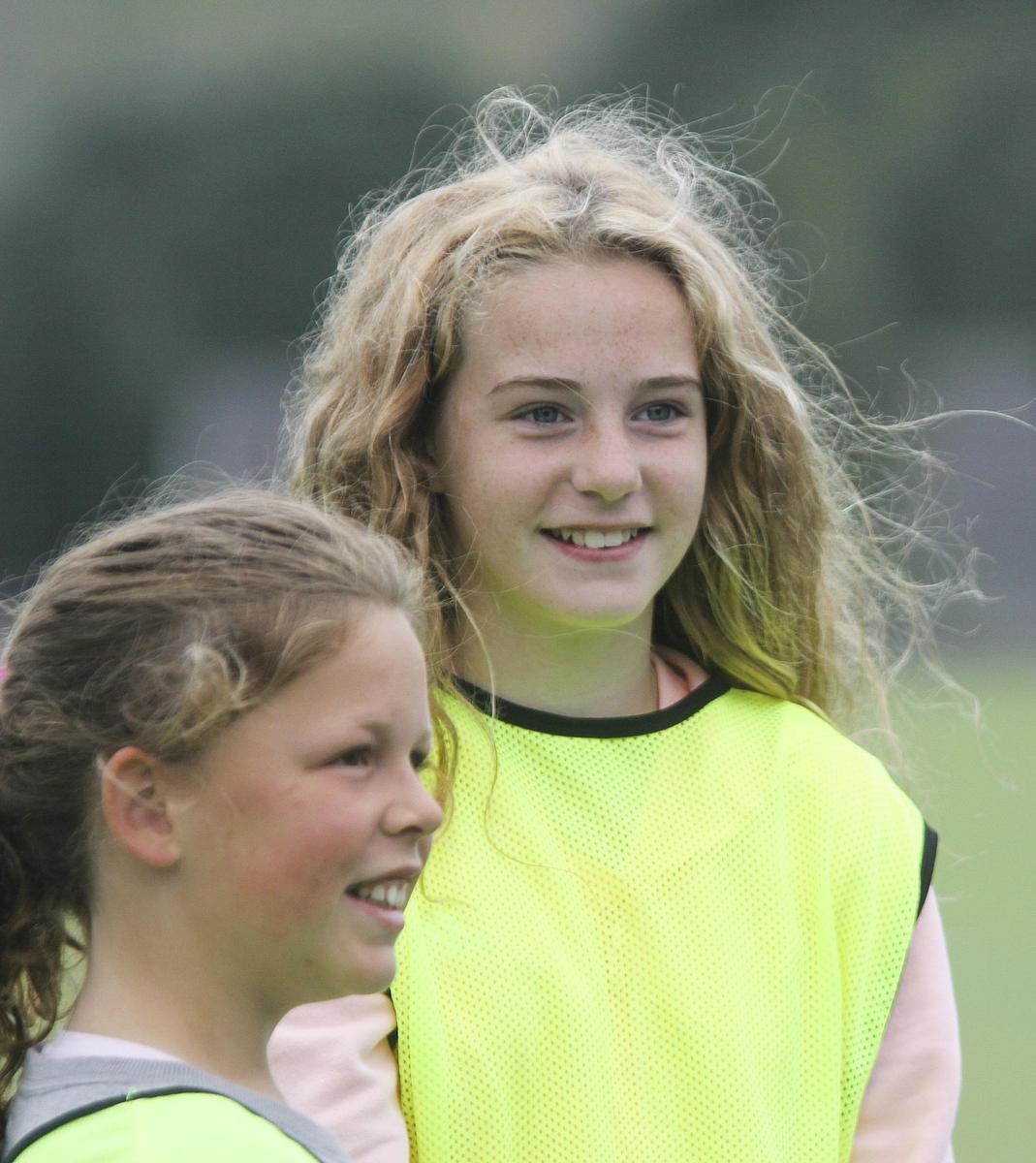 Sports Activity Week
4th - 8th April
9am - 5pm
Monday to Friday
Ages 6-14*
Cost: £250
*groups by age
Download the Sports Activity Week Booking Form:
Learn to Swim Week
4th - 8th April
Beginners
9.30am - 10am
Monday to Friday
Ages 5+
Cost: £50
Beginners
10.15am - 10.45am
Monday to Friday
Ages 5+
Cost: £50
Improvers
11am - 11.30am
Monday to Friday
Ages 7+
Cost: £50
Improvers Plus 11.45am - 12.30pm
Monday to Friday
Ages 7+
Cost: £65
Download the Learn to Swim Booking Form:
Hockey Camp
4th - 6th April
9.15am - 4.15pm
Monday to Wednesday
Ages 8 - 14
Cost: £125
How to book your place
Please return a completed booking form, along with payment, to Carlos Silva, Commercial Operations Assistant.
Strathallan School, Forgandenny, Perth PH2 9EG or email to comopsassistant@strathallan.co.uk
If you have any issues, please email or contact us:
Phone - +44(0)1738 815099
---
Summer Camps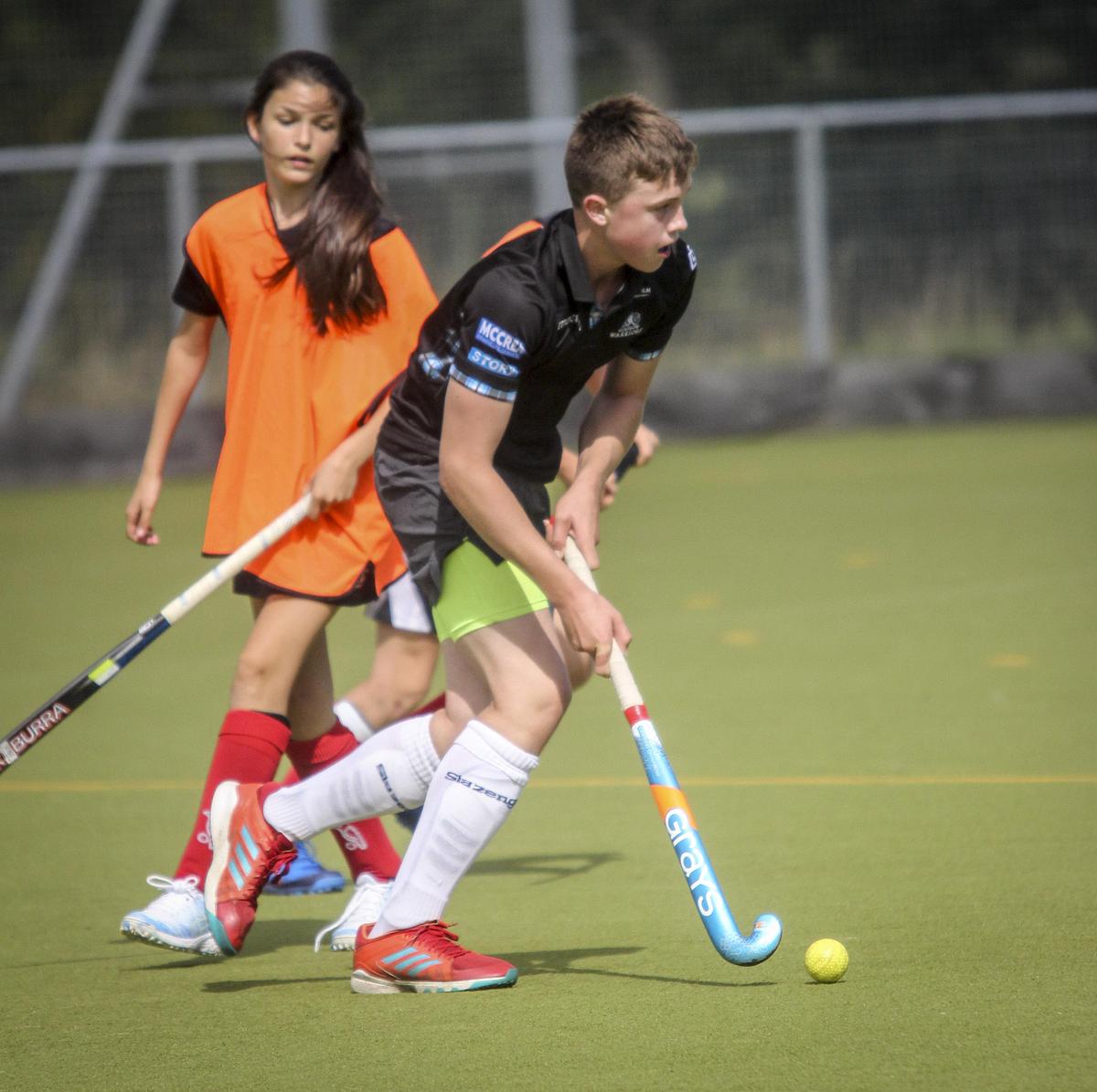 Hockey
8th - 12th August
Strathallan's longest-running, ever-popular hockey skills development camps boast a variety of top coaches who have played and coached at the very highest level.
Each day, participants take part in a variety of drills and game practice, designed to improve skills and technique.
For goalkeepers and outfield players, excellent coaching is available and, with the daily Coaches' Challenge and player awards, there is great fun to be had at a Strathallan Hockey Camp.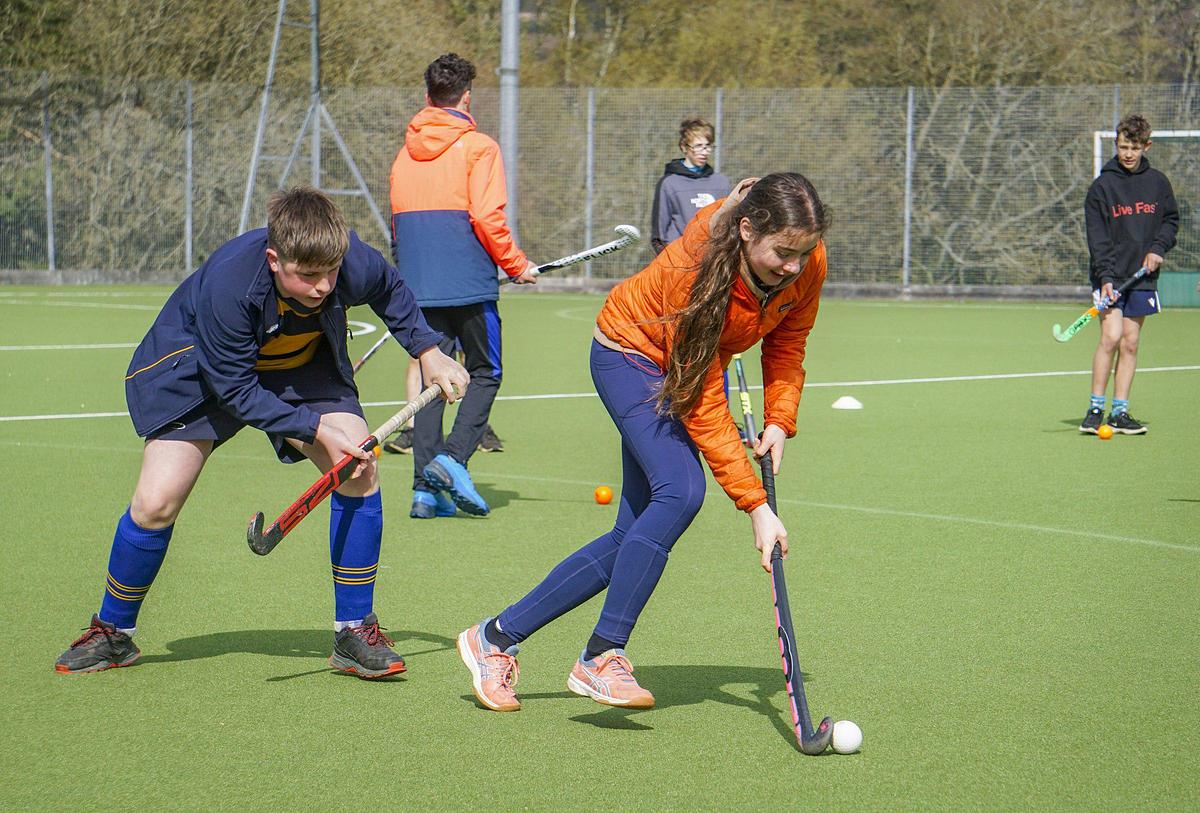 Please pass on a huge thanks to all involved in last week's hockey camp. Our daughter really had a super time and although she came home exhausted each evening, she said it was the best camp yet!

- Parent
NEW FOR 2022 - High-Performance Camp (ages 14-17) - DATES TO BE CONFIRMED
For those playing at regional or national level, we offer specialist technical and gameplay sessions, S&C and pool recovery along with video analysis and more.
Meet the Coaching Team:
Rhett Halkett, Head of Hockey at Strathallan, 155 Caps for South Africa including London Olympics, Glasgow Commonwealth Games, Hockey World Cup and Africa Cup of Nations Assistant Coach with the Netherlands Women's Team (current Olympic Champions) and former professional field hockey player
Stephen Dick, Head of PE at Strathallan, 29 caps for GB including Beijing Olympics and 2 Commonwealth Games. 106 caps for Scotland
Audrey Sime, Strathallan's Assistant Head and Hockey Coach, 54 Caps for Scotland and former Scotland U16, U18, U21 & Commonwealth Games senior coach
We just wanted to say a huge thanks to the team at the rugby camp. our son had a marvelous time, and feels that he has learnt a huge amount from the coaching team

- Parent
Details & Prices
Non-Residential - £250
Drop off 9.15am, pick up 4.15pm Monday to Friday.
Lunch, coaching and day activities included.
Residential - £350
Drop off 4-5pm Sunday, pick up 4.15pm Friday.
All meals, coaching, accommodation and activities included.
High-Performance Hockey - Dates to confirmed soon
Non-Residential £325 or Residential £400
---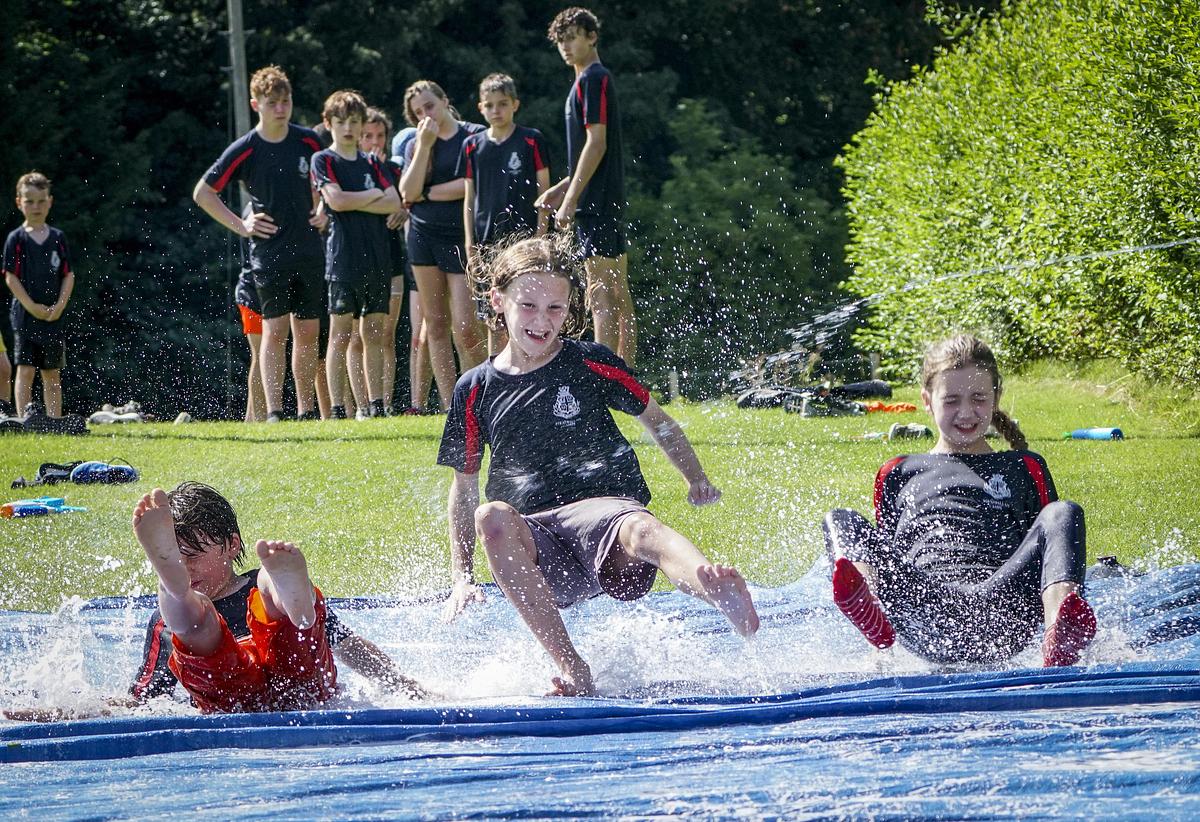 My children have loved each year of the camp. Great fun, great sport and a good opportunity to make new friends

- Parent
Multi-Sport
18th - 22nd July
Under the watchful eyes of our coaching and pastoral teams, boys and girls aged 8-15 have the chance to take part in a huge variety of sports and activities - some of which they may never have tried previously.
From clay pigeon shooting to kayaking; archery to rugby; fencing to swimming, participants are encouraged to improve skills through specialist coaching, as well as to try out new sports in the taster sessions with specialist coaches. In addition, there is a fantastic programme of evening activities for residential campers meaning that every waking minute spent at a Strathallan Multi-Sport Camp is filled with laughter and fun.
The camp leaders, along with their team, bring together a programme to suit all levels of ability, with the aim of improving confidence and encouraging participation in sport.
Attendance at our specialist Performance Swim coaching sessions for club swimmers (9-11am Mon-Fri) can be added to this camp.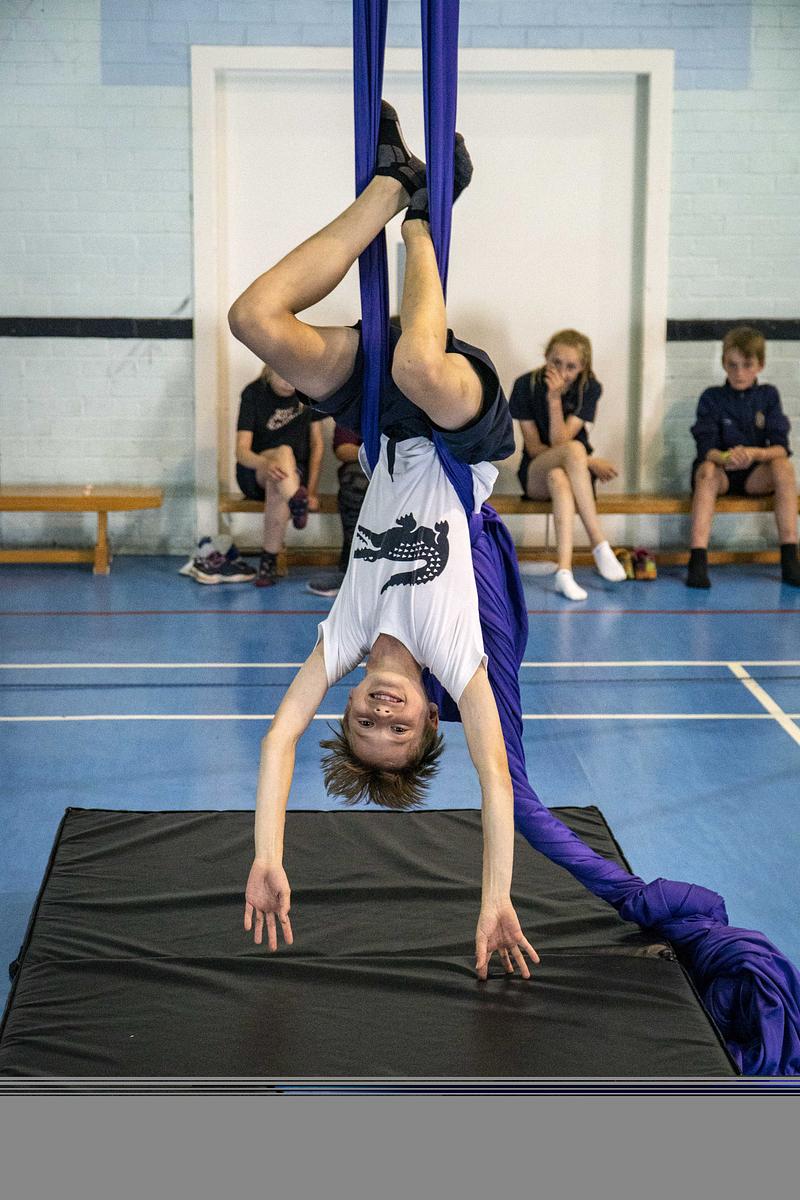 Sports include*
Aqua Aerobics, Archery, Athletics, Badminton, Basketball, Circus Skills, Clay Target Shooting, Climbing Wall, Cricket, Dance, Dodgeball, Fencing, Football, Golf, Hockey, Kayaking, Netball, Rounders, Rugby, Squash, Swimming, Team Building, Tennis, Trampolining
*subject to availability and level of demand
Just wanted to drop you a quick note to say how much our daughter enjoyed the Multi-Sport camp. It has given her new confidence

- Parent
Details & Prices
Residential - £375
Drop off 5-6pm, Sunday. Pick up 5pm, Friday.
All accommodation, meals, coaching and activities included.
Non-Residential - £275
Drop off 9am, pick up 5pm. Monday to Friday.
Lunch, all coaching and day-time activities included.
Add "Performance Swim" Option - £65 - See below for more information on our Performance Swim camp
---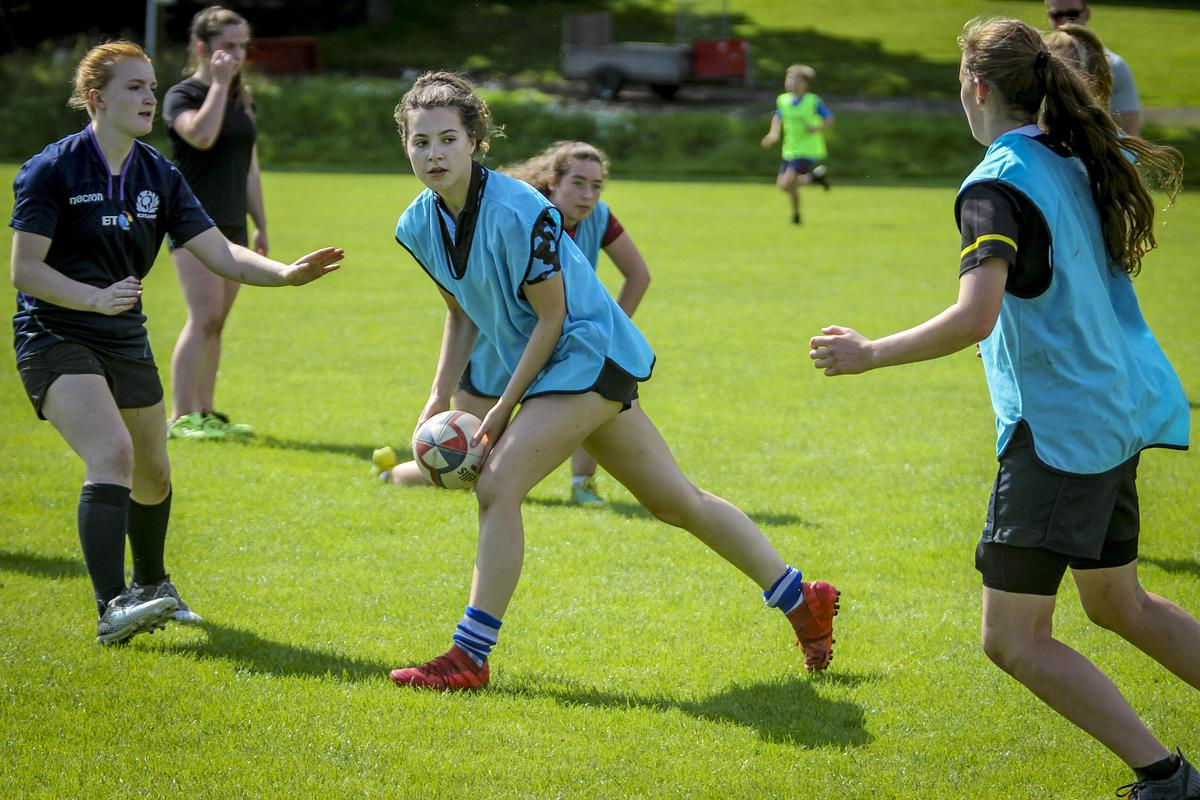 I think it's the best rugby camp held in Scotland

- Parent
Rugby - Girls Camp & Boys Camp
25th - 29th July
Strathallan welcomes over 160 players to our summer rugby camp and this is sure to be the case again in 2021. Combining the talents of the coaches with the superb facilities at Strathallan, the camp is built around the foundations of the game and provides an environment that will develop players on and off the field.
Coaching sessions will consist of skill development drills, increasing game understanding and developing the player. While the focus will be improvement across all areas of rugby, we know that enjoyment is the catalyst to improving, so this is central to the programme.
Alongside the rugby, there will be pool recovery sessions, nutrition workshops, S&C workshops (for the older age groups), video analysis and team development sessions.
There will be matches on the final day in which players can put all that they have learned into practice and we look forward to seeing how the girls and boys develop as players over the week.
We strongly advise early booking for this camp to avoid disappointment.
It was his first time and we can safely say it was a spectacular success. He enjoyed himself enormously and could not say enough about how much fun it was

- Parent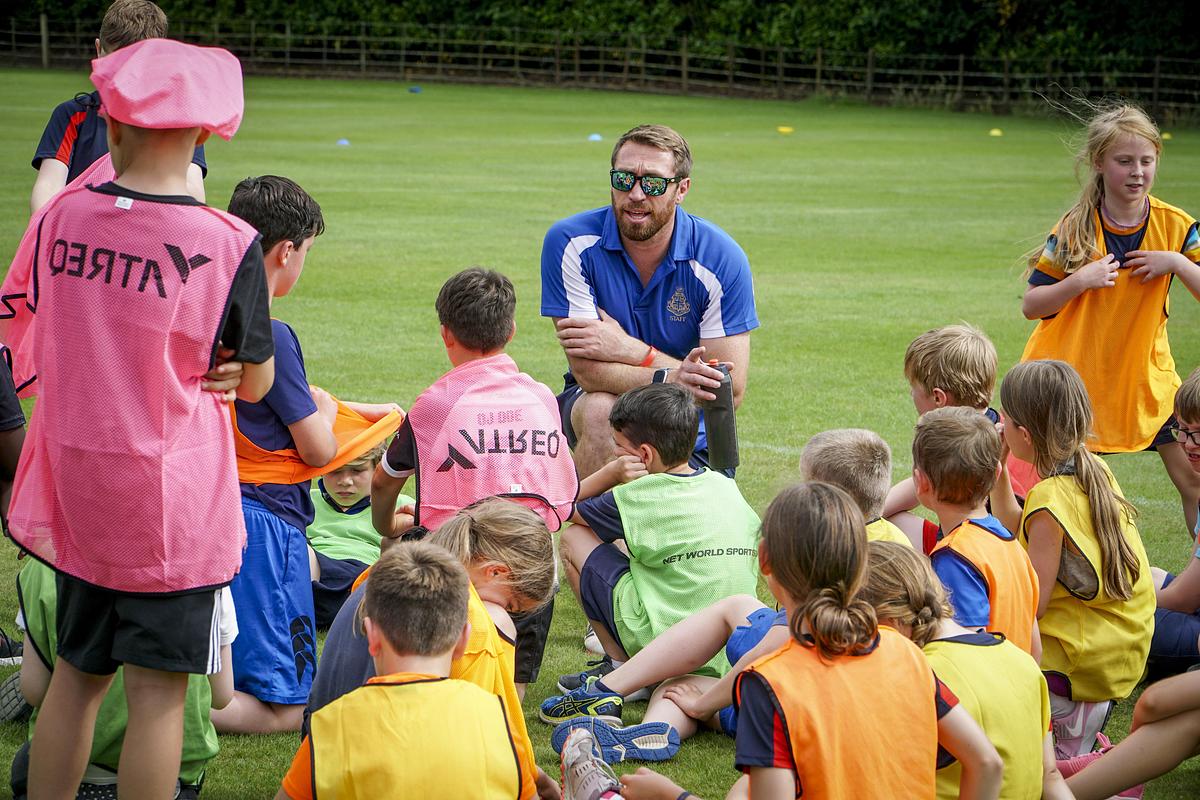 Meet the Lead Coach:
Jim Thompson, Director of Sport at Strathallan, Scotland 7s (RWC 7s, IRB World 7s Series), Scotland A, Edinburgh Rugby & London Scottish.
Details & Prices
Residential (Boys 8-14, Girls 12-14) - £375
Residential High Performance (Boys/Girls 15-16) - £425
Drop off 7.00-8.00pm, Sunday. Pick up 4.15pm, Friday. All accommodation, meals, coaching and activities included.
Non-Residential (Boys 8-14, Girls 12-14) - £275
Drop off 9am, pick up 4.30pm. Monday to Friday. Lunch, coaching and daytime activities included.
---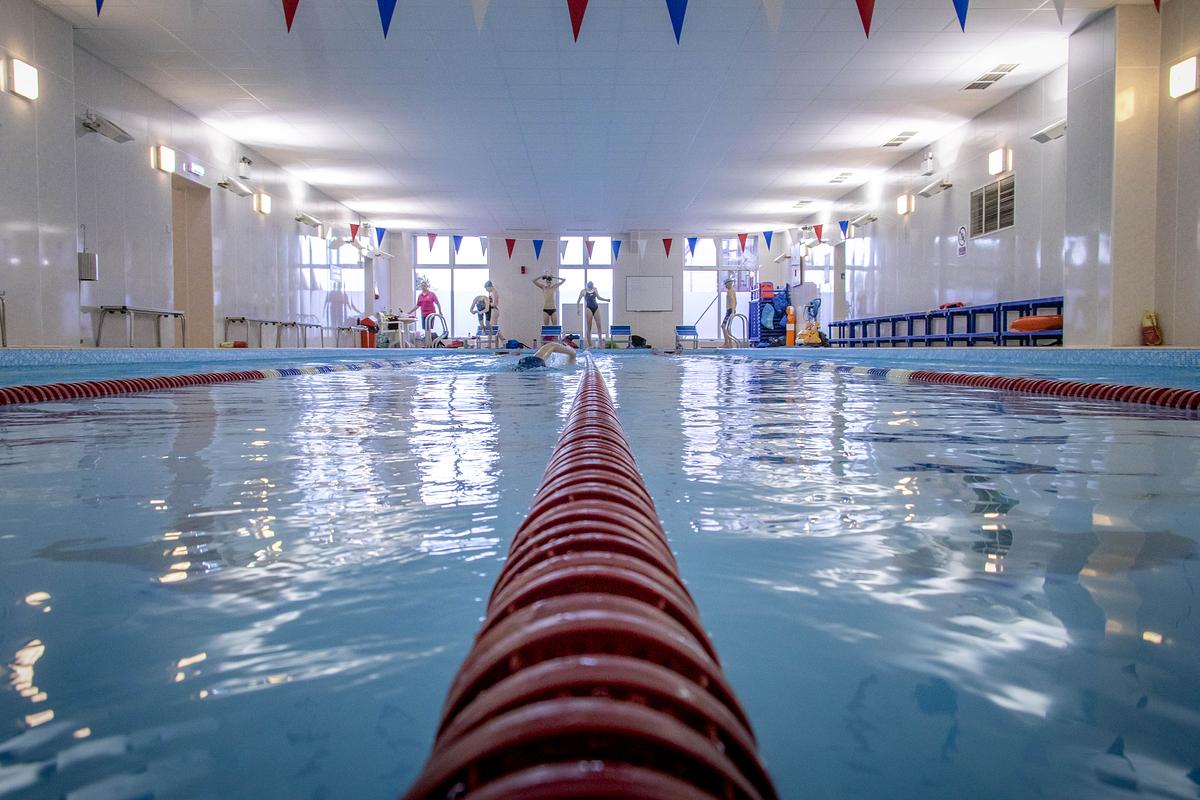 Performance Swim
18th - 22nd July
Aimed at competitive swimmers, Strathallan's own swim coach, Elaine Johnston, will put participants through their paces in the pool for two hours each morning. Whether a competitive club or school swimmer, or aspiring to swim competitively, this camp offers high-level coaching for boys and girls aged 10-16. This is a fantastic opportunity to follow in the wake of swimmers such as Duncan Scott and Scott McLay, Strathallians who have achieved such great success in the international pool. A very limited number of places are available for this camp to allow the coaching to be tailored to each participant's requirements.
Performance Swim - £125
Drop off 8.45am, pick up 11.15am, Mon-Fri (Pool time 9am-11am)
Excellent camp with superb facilities and fantastic staff

- Parent
Learn To Swim
25th - 29th July
Whether an absolute beginner or an improver, Strathallan's own swim coach Elaine will work with participants to gain more confidence in the pool and become safe swimmers. The sessions offer 30 or 45 minutes in the pool each day in small classes and are open to those aged 5+ for beginners and 7+ for improvers
Learn to Swim
Beginner Sessions 9.30-10 or 10.15-1045 Mon-Fri - £50
Improver Sessions
11-1130 Mon-Fri - £50
11.45-1230 Mon-Fri - £65
Download the Learn to Swim Booking Form
Meet the Coach:
Elaine Johnston leads Strathallan's Junior and Senior Swim Programmes. She represented GB at the World University Games and Scotland at the Commonwealth Games. BSCA Scottish Junior Coach of the Year 2014 and 2015, BSCA British Junior Coach of the Year 2015 and she has coached Commonwealth, World and Olympic medal winners Duncan Scott & Scott McLay.
---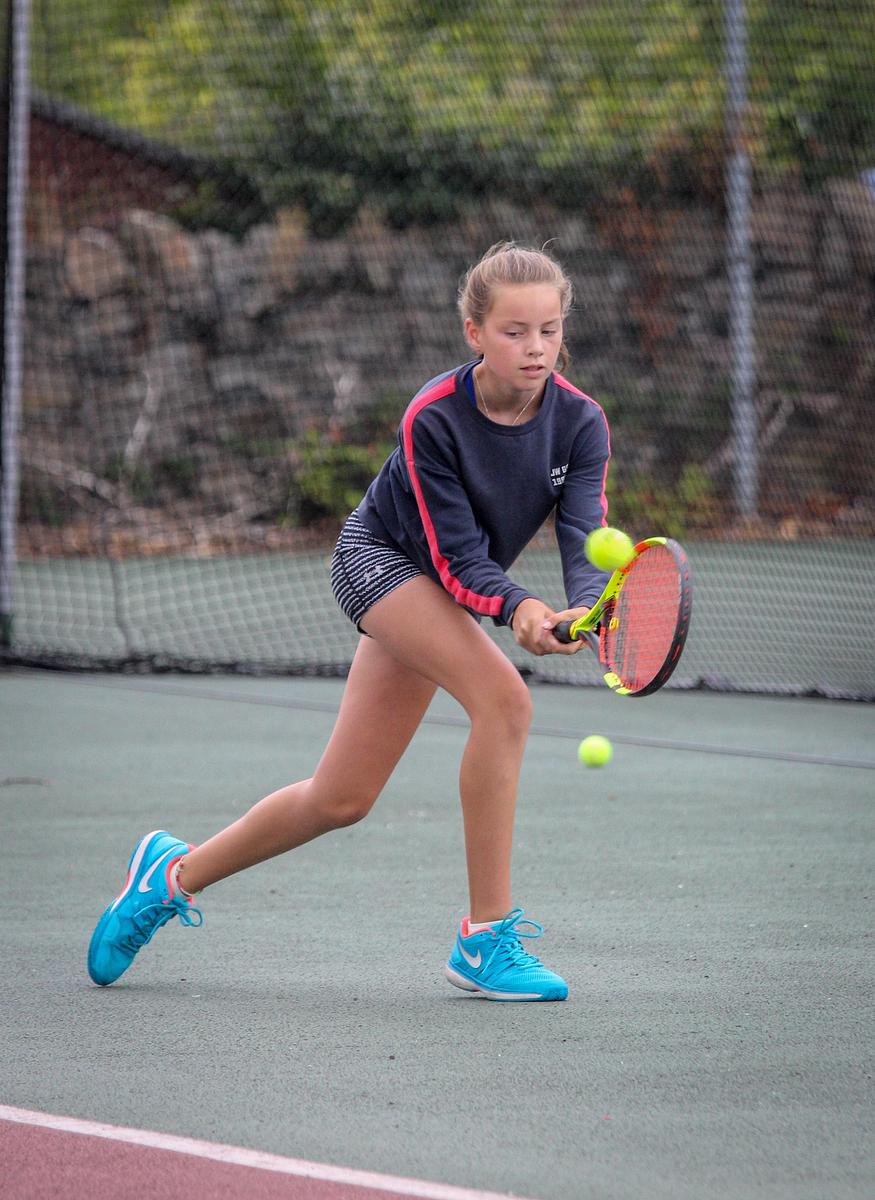 The camp ethos, the friendliness and professionalism of the staff were second-to-none and we would not hesitate to recommend Strathallan to anyone looking for a summer camp

- Parent
Tennis
25th - 29th July
Strathallan's annual tennis camp is designed for players of all abilities aged 8 to 16, from any school.
Throughout the camp we will take advantage of the Wilson Hall which offers 3 indoor tennis courts as well as our 9 outdoor courts.
Whether beginner or tournament level, this camp will give participants the opportunity to improve their tennis within groups based on age, ability and the coach's assessment.
The camp will combine physical and mental conditioning; technical and tactical training and matchplay coaching.
As well as the tennis coaching, on each day there will also be a different team sport or activity.
Players should come along ready to immerse themselves in a fun week of tennis where they can improve their on-court skills, have fun and make friends in the process.
Meet the Lead Coach:
Tommy Ogilvie, Strathallan Tennis Academy Coach, Highly Respected & Experienced LTS Club Coach, full-time Coach at Strathallan since 2015 and formerly coach at Kinnoull Tennis Club.
Details & Prices
Residential - £350
Drop off Sunday 24th 6-7pm, pick up 4.15pm. Friday. Accommodation, meals, coaching and all activities included.
Nom-Residential - £250
Drop off 9.15am, pick up 4.15pm. Monday to Friday. Lunch, coaching and day-time activities included.
---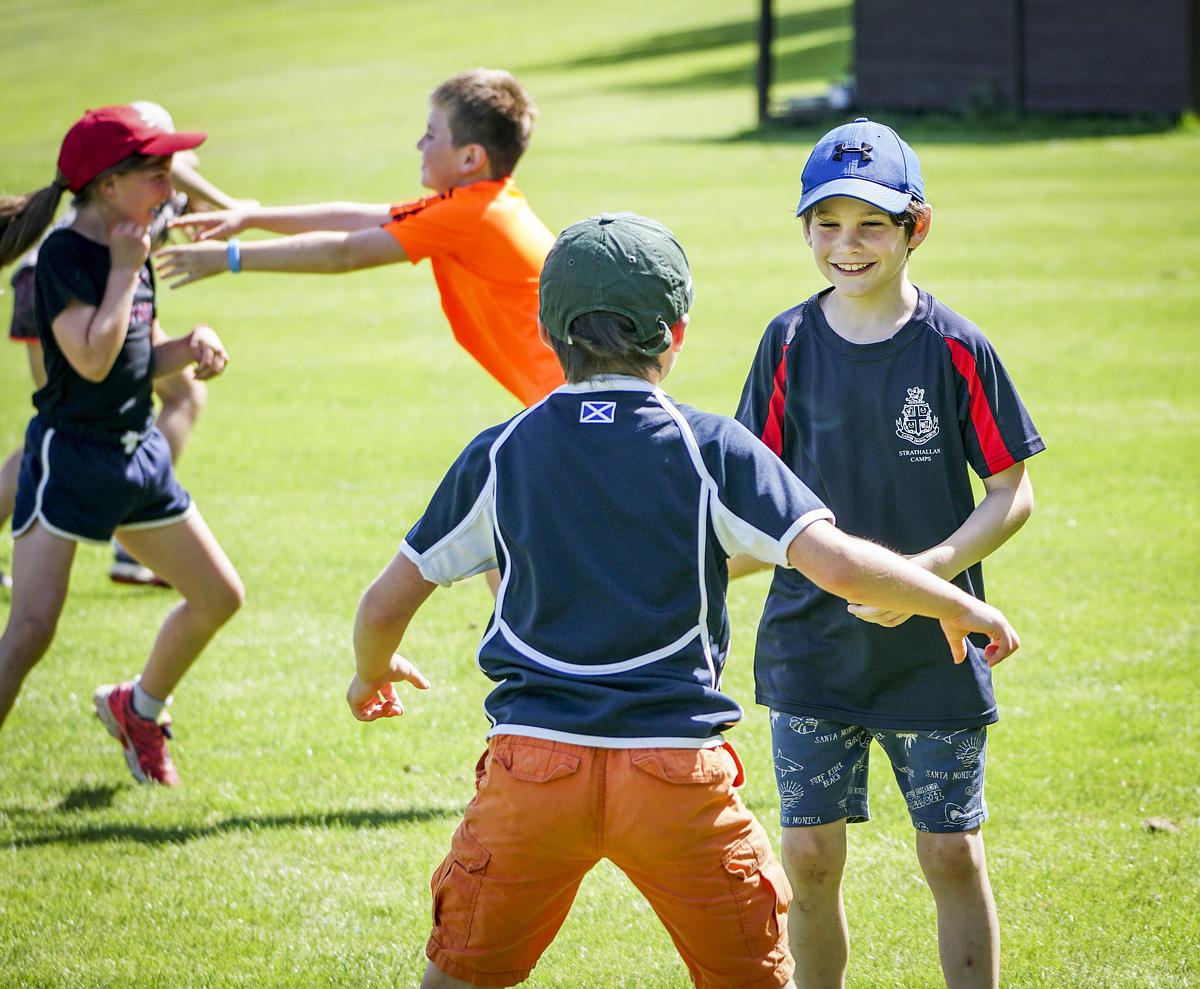 More information
Find out what to bring and more info on camps at Strathallan
---
Strathallan Scholarships
Recognising & Rewarding Talent
Every year Strathallan offers a limited number of prestigious scholarships to exceptionally able candidates through a comprehensive selection process. Strathallan Scholars play an important part in school life and many have gone on to exceptional careers in their chosen fields. Awards are made on the basis of outstanding ability in one or more fields as well as generic tests to gauge skills and athletic potential. Successful candidates will be awarded a remission on fees and scholarship pupils are given priority in the fee assistance programme to supplement awards for outstanding candidates on a financial need basis.
Register now for our next Open Morning to find out more
More information about the leading co-educational day and boarding schools for 7-18 years-olds can be found in our personalised prospectus: