Our School Shop Winter Sale is now on! See discount prices below.
Our School shop is located in the Main School Building and offers a service to our pupils by providing commonly required toiletries, stationery and sporting items.
The Shop also keeps a stock of second-hand uniform items.
Our Uniforms are supplied via an online retailer Schoolblazer.
Parents are asked to deal directly with Schoolblazer www.schoolblazer.com for the purchasing of uniforms, although our Shop Manager Mrs Amanda Evans can assist with advice.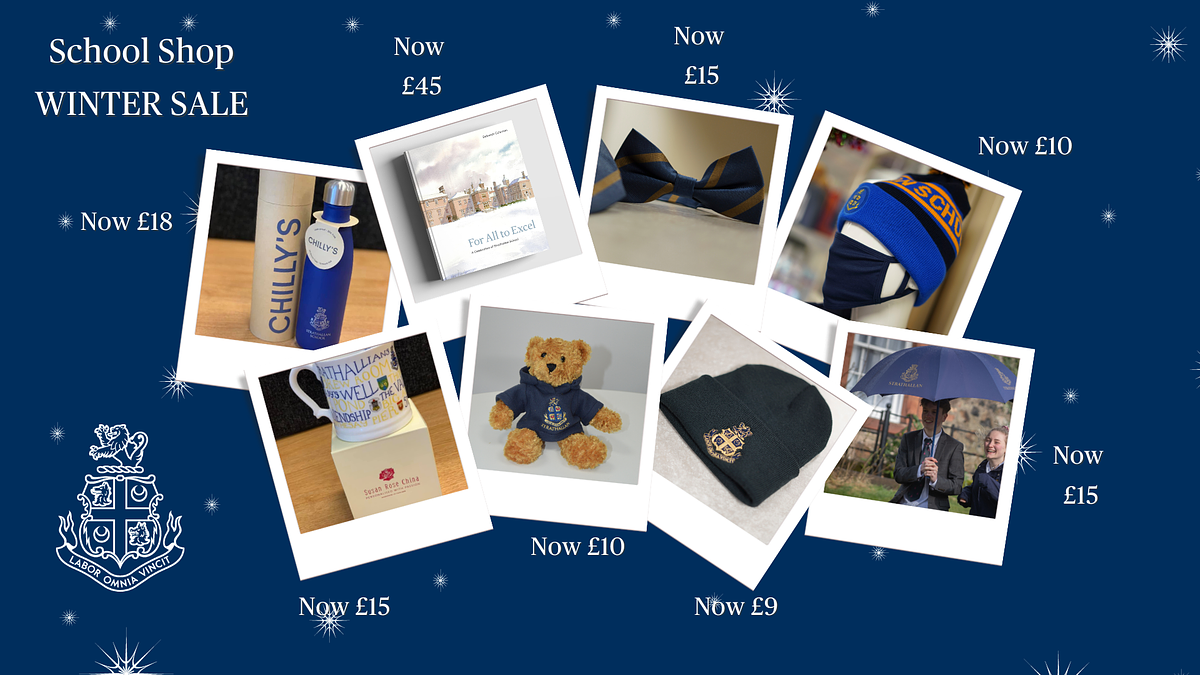 Our Winter Sale in the School Shop is the perfect opportunity to grab those special Christmas gifts at discount prices!
Strathallan Teddy - Was £14.99, Now £10
Strathallan China Mug - Was £20, Now £15
Strathallian Bow Tie - Was £17.50, Now £15
Strathallan History Book - Was £55, Now £45
Strathallan Bobble Hat - Was £10.80, Now £10
Strathallan Beanie - Was £10.75, Now £9
Strathallan Umbrella - Was £22, Now £15
Strathallan Chilly Bottle - Was £22.50, Now £18
Please contact Amanda Evans in the School Shop on 01738 815008, or email: shop@strathallan.co.uk to place your orders.
Sale ends December 13th, 2023.
Kilts & Uniform Fittings
Parents wishing to arrange fittings for uniform items and kilts should arrange this through our Shop Manager by emailing: shop@strathallan.co.uk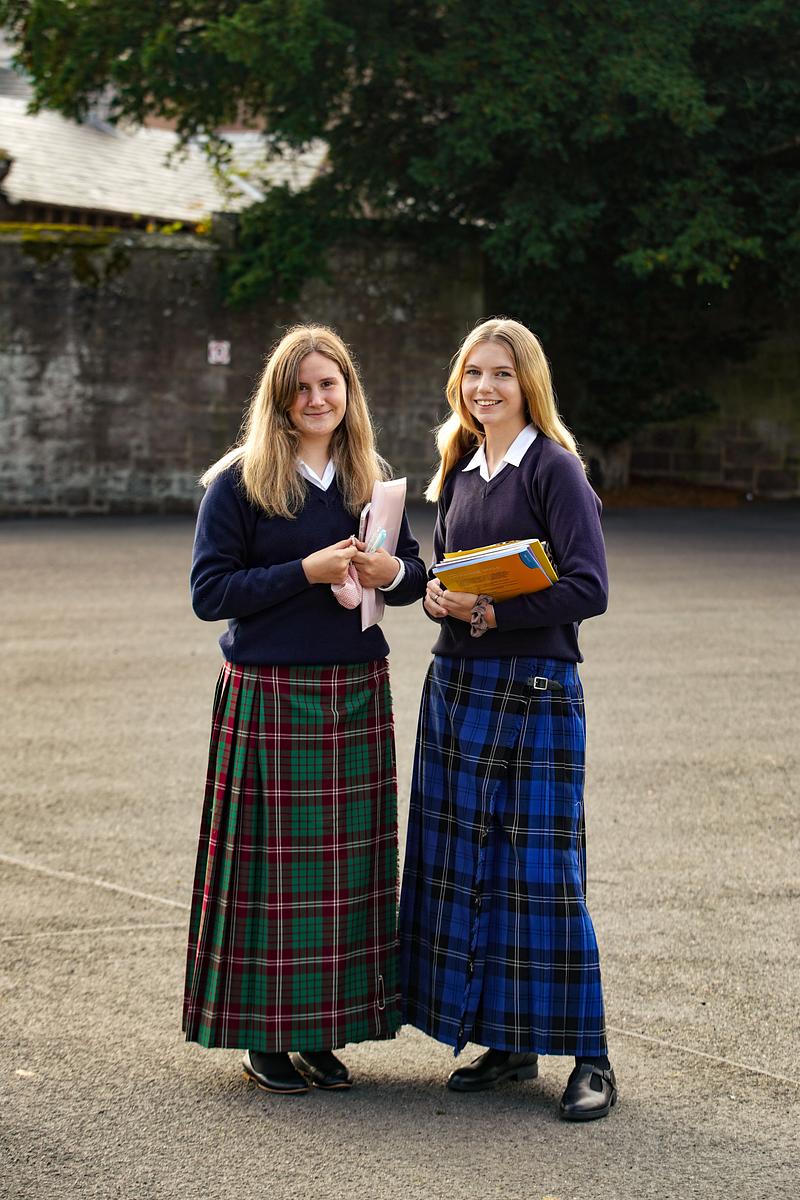 Shop Opening Times
Our shop is open from 8.30am - 4.30pm during term time. Last appointment of the day is normally 3pm.
Autumn Term – the Shop is staffed and open 2 and a half weeks prior to the start of lessons. For September 2022, the shop will re-open on Monday 22nd August. This includes the Saturday & Sunday on the weekend immediately before terms starts. During the summer holiday period, appointments can be made by contacting school reception reception@strathallan.co.uk
Appointments are made on a first come first served basis on Shop availability.
Spring and Summer Term – The shop is open one day before the start of each of these terms.
End of Terms – The shop is open for one week at the end of the Summer Term essentially to undertake stock check but is available to accept second-hand uniform which can then be sold with the proceeds credited back to the parents.
Half Terms – The shop is open the day before lessons resume after each half-term.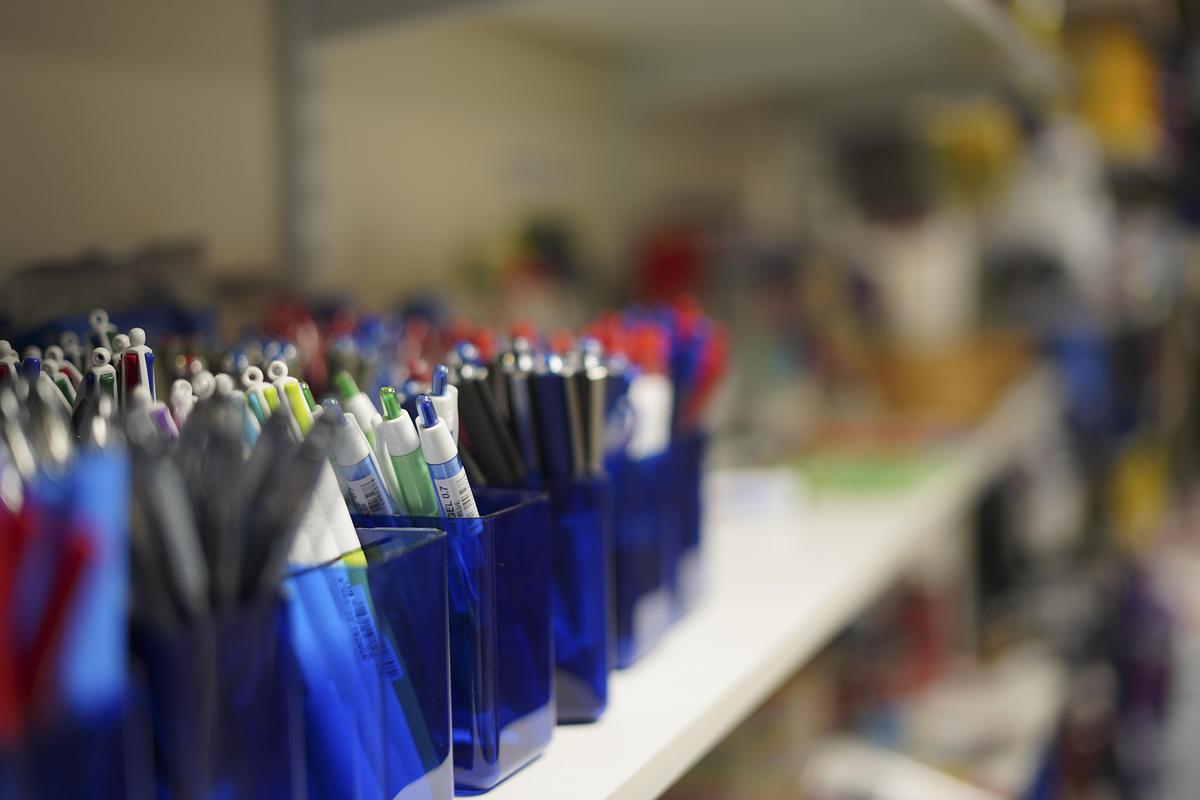 Uniform
Our Uniforms are supplied via an online retailer Schoolblazer - www.schoolblazer.com
Whilst some uniform fittings can be managed at the shop, the 'intelligent-sizing' software employed by Schoolblazer should minimise the need for this and parents are encouraged to deal with Schoolblazer directly.
Second-Hand Uniform
The shop holds a small stock of second-hand uniform. Parents wishing to purchase such items, should contact the Shop Manager to discuss their needs shop@strathallan.co.uk, and if required to make an appointment to check fit – but note that such appointments can only take place when the shop is open prior to the start of Terms.
The shop welcomes donations of uniform from current or former families. Please complete the Uniform Donation Form below and return attached to your donation to the School reception.
If you decide to sell your items there is usually a strong demand for second-hand uniform.
Upon receipt, in the school shop, the items handed in by parents are listed and catalogued.
Every attempt is made to sell these items and in the vast majority of instances a sale is made and the proceeds are credited to your school account (or sent onto you if your school relationship has ended).
In the event that items are not sold within 12 months, they are donated, unsold items will not be returned.
Important Notice:
One of the effects of the pandemic has been a considerable reduction in the amount of second-hand uniform being returned to the School and so stocks of second-hand uniform are currently very low.
Please be aware of this when making enquiries as to availability and please plan accordingly.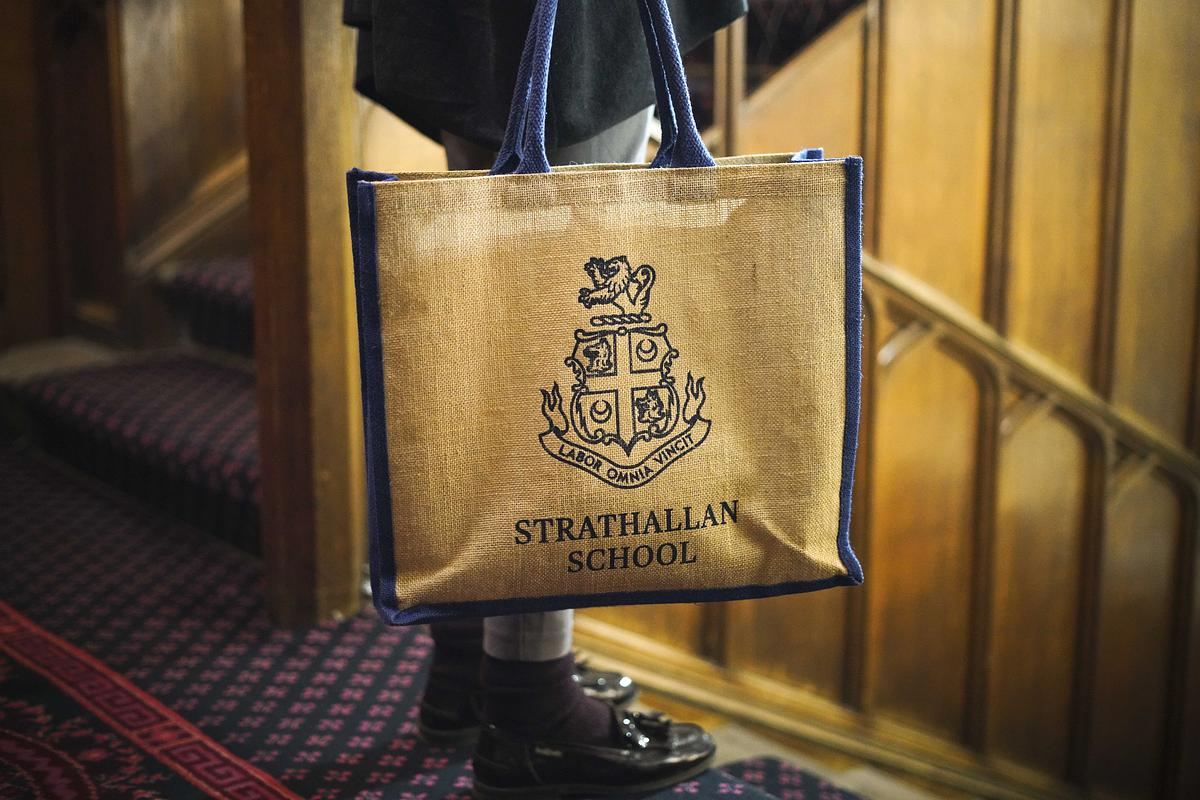 Merchandise
The school shop also sells a selection of gift items including house scarves, ties, socks, and canvas bags.