Q. How does it feel to be back?
It is great to be back in school. I missed the spontaneous questions from pupils and I also missed being able to tell from looking at the faces of pupils whether they understood or not. Online learning had its benefits but face-to-face teaching is perfect for Fencing, where subtle movements are key to scoring a point.
Q. What are you looking forward to this term?
While we have been lucky enough to practice outside, Fencing counts as an 'indoor contact sport' and we can't wait to get back on the piste again. We expect to be allowed to be able to train inside again from 5th October. It will be great to get back into the rhythm of indoor training again.
Q. How have the students adapted to the regulations for fencing?
The pupils have been great. We have divided up the fencing equipment among the senior fencers and they each have a bag with their name on, and one set of kit to ensure nobody shares. With Strathallan Prep School, we've been using foam sabres which are cleaned before and after use. This has meant we can focus on distance and timing and get them playing the exciting game that is fencing.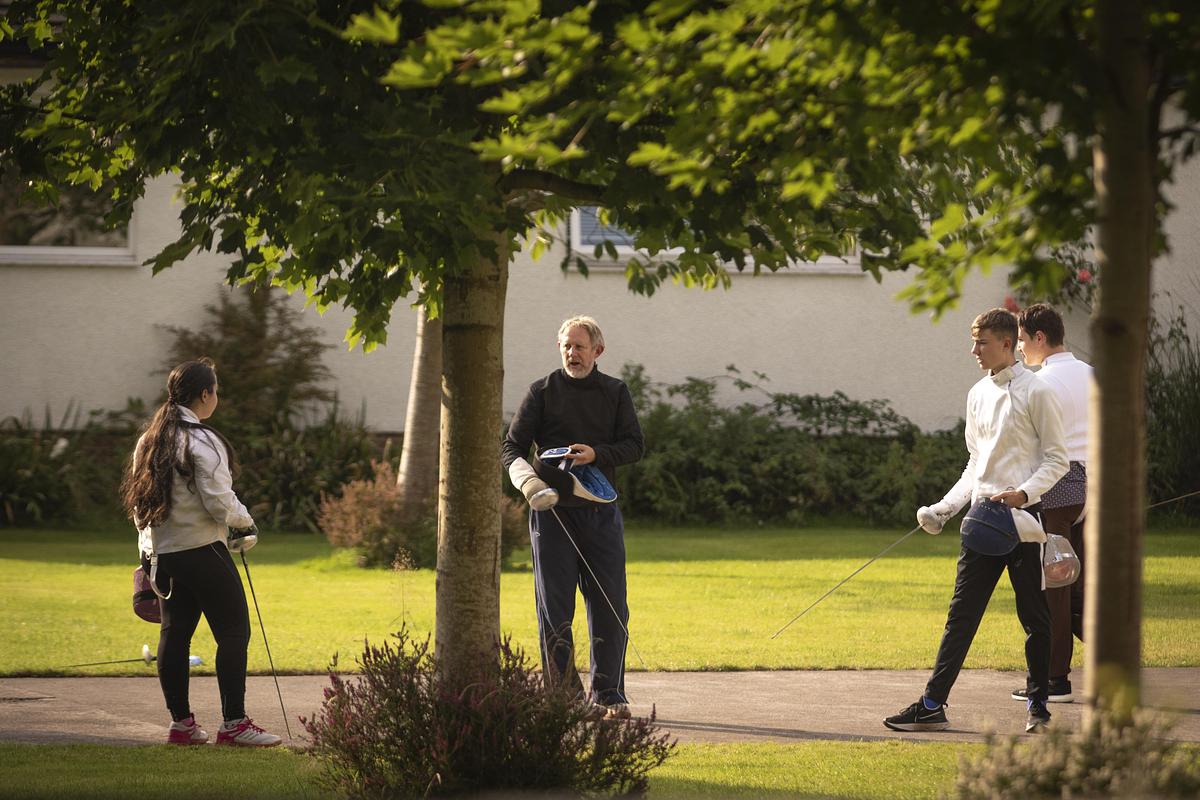 Q. In your opinion, why is Fencing a great sport to pick up?
I've been fencing since I was 11 years-old and started coaching at 19 years-old, in my opinion, Fencing is a great sport because it is both simple and difficult. Once you understand the rules and master the basic technique, you can play the game. Tactics are just as important as technique, skill and fitness.
Girls and boys can fence together fairly equally. When you are concentrating on hitting or not being hit, you really don't notice the amount of physical work you are doing - so it's a great form of exercise.
Those interested in finding out more about Fencing at Strathallan can do so by emailing admissions@strathallan.co.uk
---
Recent news from Strathallan
🐎 Our Equestrian team have excelled across the country 🇬🇧

Georgia G, Captain of Athletics took part in the Northallerton Horse Trials in Yorkshire while pupils Millie W, Mischa S, Kyle F and Sophie B all placed in the top 10 at Warwick Hall BE90. pic.twitter.com/SI8AMzNe1H

— Strathallan Sport (@strath_sport) September 15, 2020
Music pupils receive personal drumsticks to keep lessons going @strath_musichttps://t.co/2lsycOC6RL

— Independent Education Today (@IE_Today) September 15, 2020