Trinbago 2023 was the first time a Commonwealth Games was held across two islands, with several sports including Rugby 7s taking place on Tobago and other sports including swimming taking place in Trinidad.
Soon-to-be Captain of School, Joe T, helped Scotland make history in Rugby 7s with their first-ever team medal at a Commonwealth or Commonwealth Youth Games. This was also the first year Rugby 7s had been played at a Youth Games since 2011.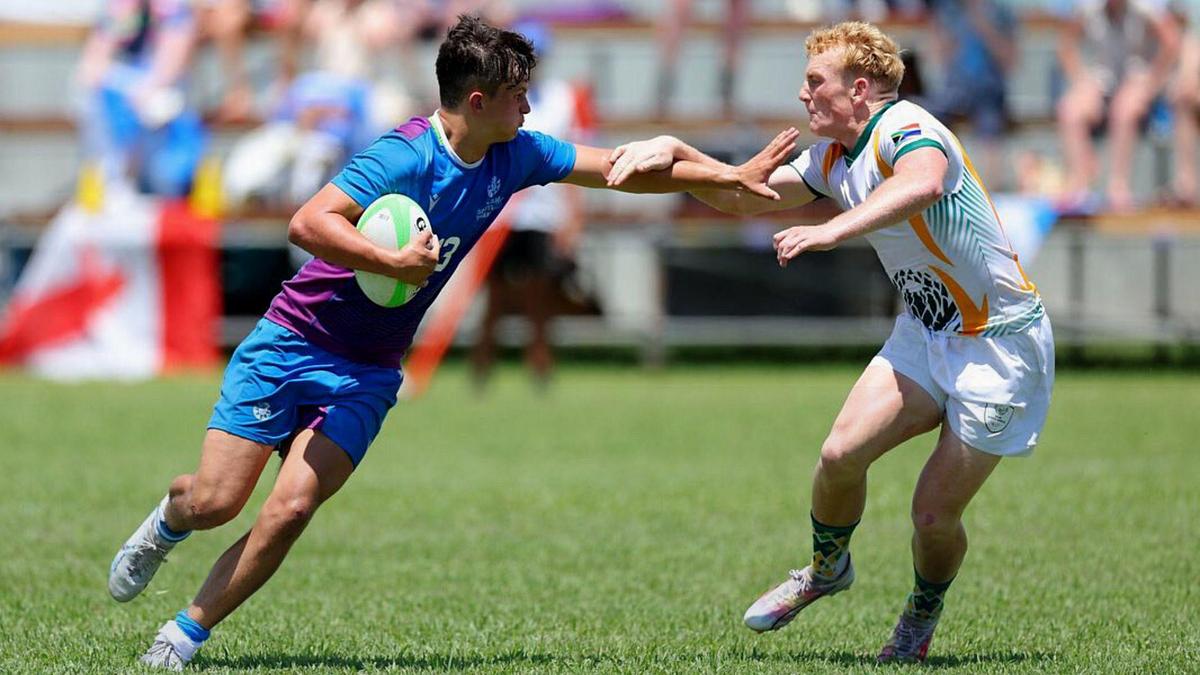 Joe T in action
After two wins from two on the opening day of the three-day tournament, the competition came to a dramatic close in high temperatures with Scotland taking Gold against Fiji in spectacular style.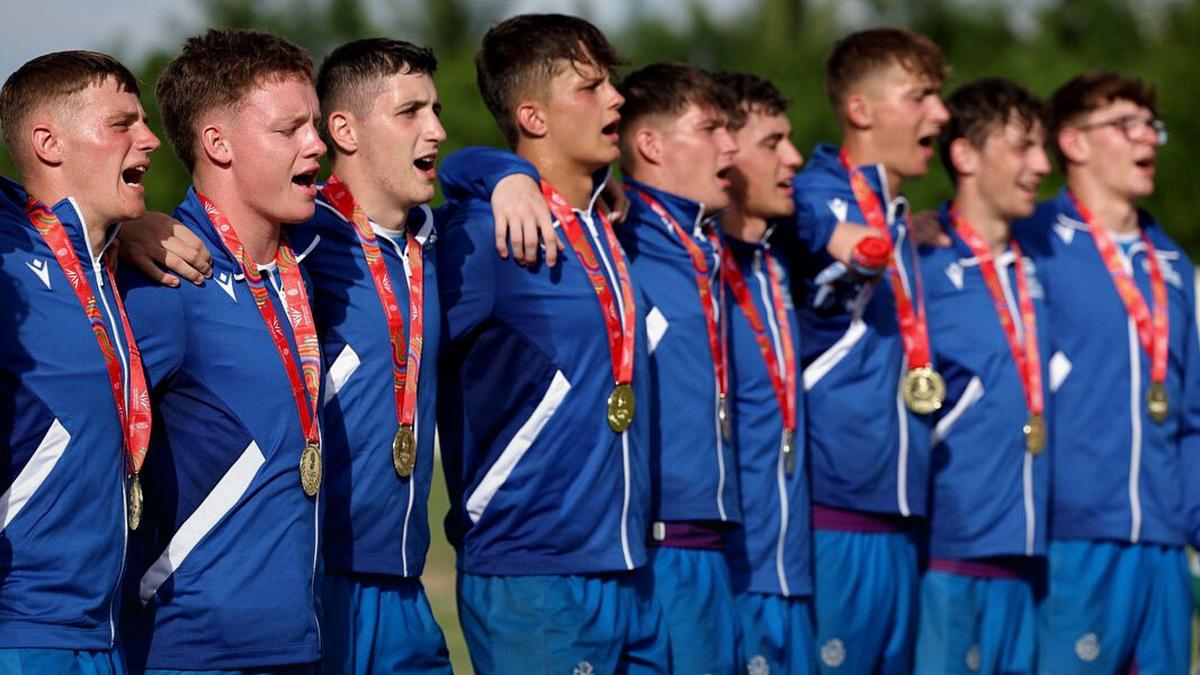 Joe T and the Scottish Rugby 7s team
Taking a moment from the celebrations Joe told us, "I can't really put it into words, it was the best thing that's ever happened to me. I've never worked harder in my life and I couldn't be more proud of the team."
"Meeting and speaking to so many people from so many countries in the Commonwealth has definitely been a highlight for me. I don't think I'll ever forget these games."
Meanwhile, in the outdoor pool in Trinidad, Evan stormed to Silver and Bronze, adding to the impressive 11-medal haul for the Scottish swimmers.
Picking up Silvers in the Mixed 100M Freestyle Relay and the Mixed 4x100M Medley Relay, Evan won an individual Bronze in the 400M IM in a blistering 4.25.68, despite being the youngest swimmer in the finals.
Looking back on his experience, Evan said, "I feel honoured to have swam for Scotland at the Commonwealth Youth Games. My coach Elaine and I set goal times and I hit all of them. I went as fast as I wanted to and even faster in some races. The atmosphere poolside was electric."
Evan's success in Trinbago follows even more medals in the pool for Team GB at this year's European Youth Olympic Festival (EYOF) in Maribor.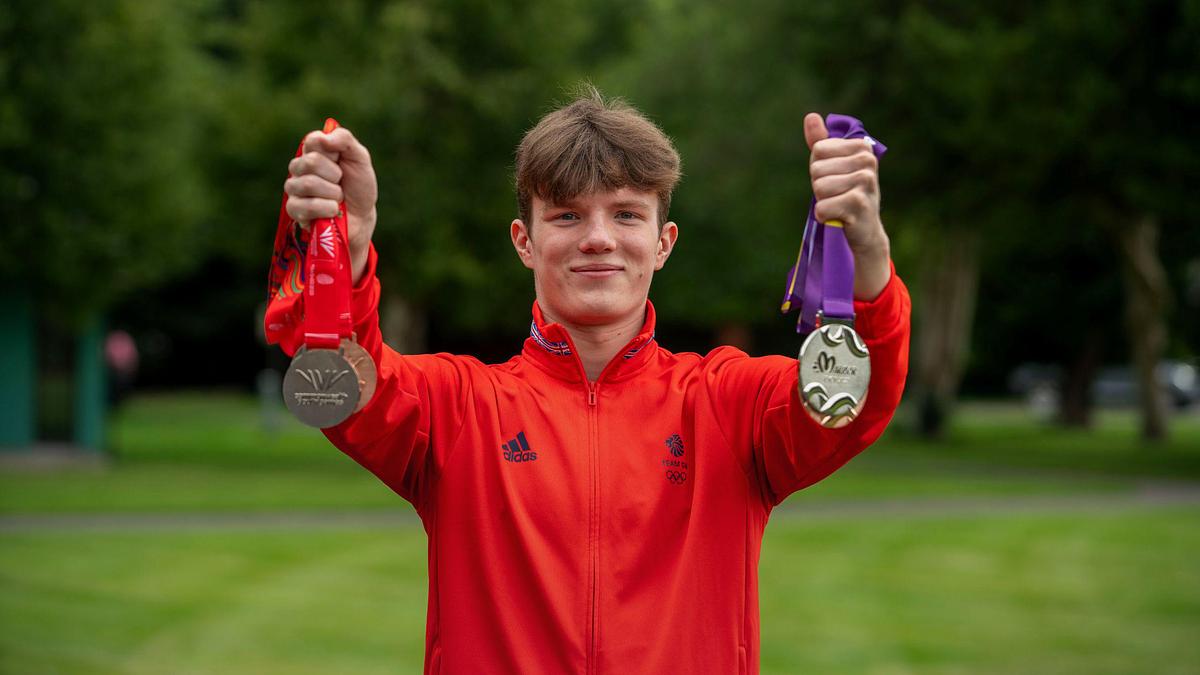 Evan with his medals from the Commonwealth Youth Games and EYOF
Helping Team GB finish third in the medal table, Evan landed two Silvers in the 4x100 Freestyle and Medley relays and a 2-second PB saw Evan land his first individual medal of EYOF in the 200IM, a race he said he won't forget.
"Getting Bronze in Maribor in the 200IM felt incredible. This was the race I've been targeting since January but I learned to trust the process, stick to the plans and keep focused. I was surprised to medal in Trinidad after the European Youth Olympics but I had a fantastic team around me and stuck to our game plan."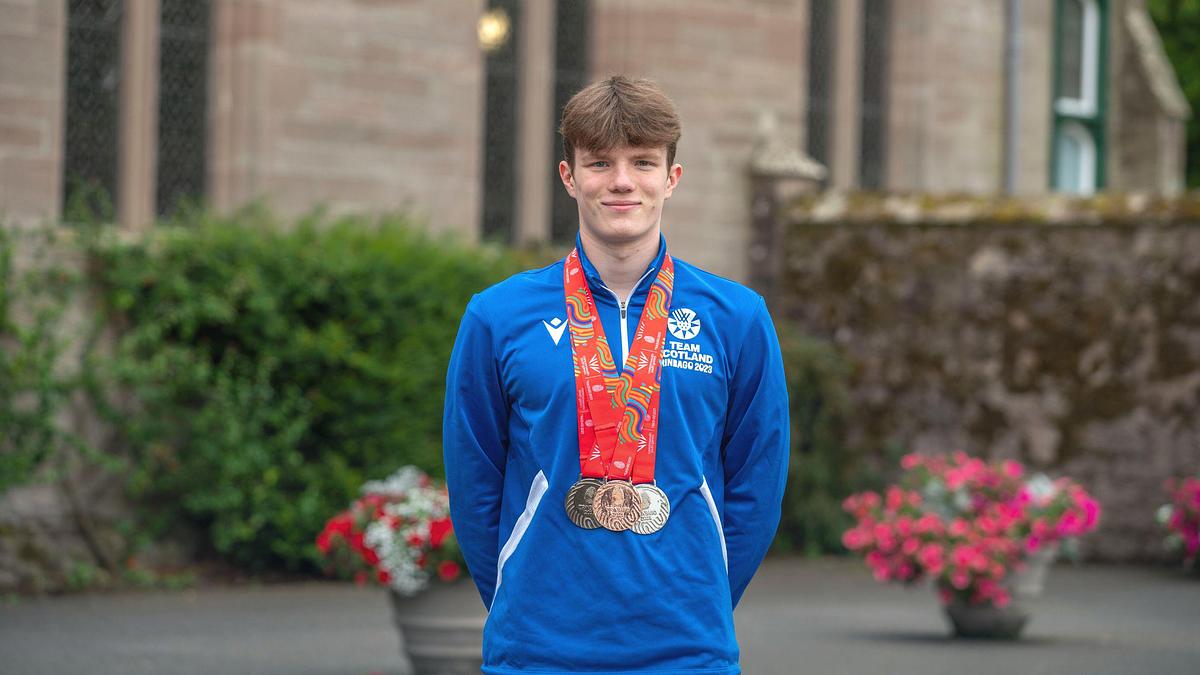 Evan D and his medals from Trinbago
Jim Thompson, Director of Sport at Strathallan, said, "We are immensely proud of Joe and Evan's achievements at the Commonwealth Youth Games. Both boys have put in so much hard work and dedication to their training to get to this level, so to come home with medals, is an outstanding achievement and so well deserved. We are delighted for them both and we will look forward to celebrating their success when we return to school."