Prep pupil Freya C will represent the North, while senior student Jed M will represent the South of Scotland.
Head of Tennis, Tommy Ogilvie, said, "I am really pleased for Freya and Jed, being selected to represent your County is always a great achievement. The County Cup is a fantastic team event and a highlight in the Scottish tennis calendar. The atmosphere at these events is usually great, and I am sure they will have a good weekend on and off the court."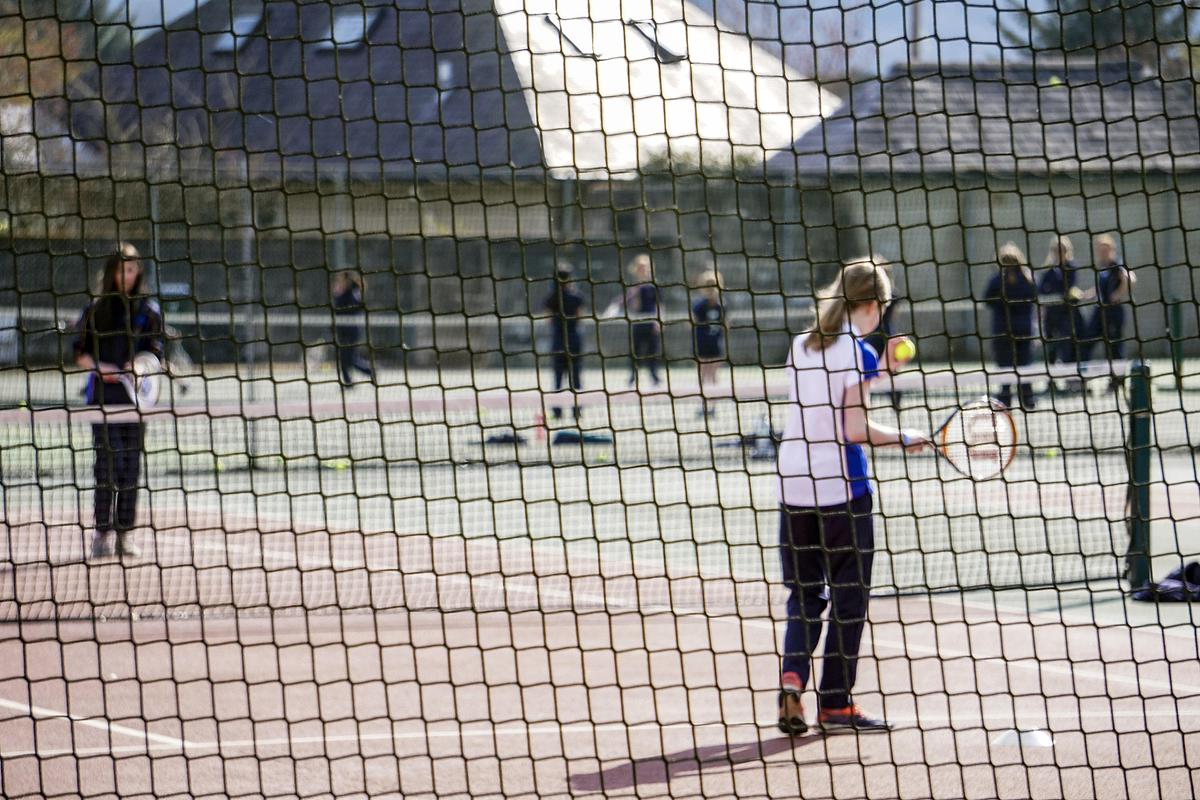 Tennis is back and busier than ever at Strathallan, we caught up with our Head of Tennis as he shared his thoughts on the term ahead.
So back at Strathallan, are you looking forward to the term?
It is sure to be a busy term on court, with all the girls year groups being offered tennis in the games programme, and then our senior boys and all the extra-curricular opportunities we have for both boys and girls. So there will be plenty of opportunities for everyone to get on court and enjoy a game of tennis.
At Strathallan, we will be looking to make our tennis programme as inclusive and fun as it can be. Our pupils have had a lot of time out of sports, so the best thing they can do is get back enjoying themselves in a positive environment. We have a responsibility to prioritise their wellbeing and also manage expectations. We won't be worrying so much about fixtures or winning and losing, this term will definitely be about a positive experience and enjoyment. And if we can all just remember that, we will be ok. And with that in mind, we will host Fun Nights for our younger years and tennis socials events for our seniors.
Looking at the term, it will be a different summer and one where we will concentrate more on what we offer at school, rather than looking too far for fixtures etc. The safety of our pupils will be the priority, as it should be. We will run internal competition and fun events for the year groups. I am hopeful we will have a good term on court.
The internal competition we will run the usual House competitions, our senior boys and girls singles championships, SPS singles championships and one of the most popular events is the SPS Mixed doubles championships, which always draws a pretty big entry! Plus other fun team and individual competitions throughout the term.
And a new one we are running this year is going to be a 'Road to Wimbledon' event, which is aimed at our U14 players and the winner of our event at school will qualify for the area finals with a chance to then play at Wimbledon if successful. It's something current pupil Nicholas B achieved 2 summers ago now. He had such an amazing experience, so it is possible, you just have to enter and go for it!
You were back for the Easter Tennis Camp, how did that go?
It went really well, I was pleased with the effort and engagement throughout the week. I am pretty sure the participants on the camp all had a great time and learnt some new skills. I was keen to get back on court and this was a fun way of doing that. It was our first Easter tennis camp at Strathallan, and I'm sure we will do it again next year and continue to build the numbers. We have a summer tennis camp from the 26-30th of July, so it would be great to see those who attended the Easter camp also attending in the summer. And hopefully, we have some warmer weather then!
Time to get on court!
Yes, I'm eager to get back to it and work with our pupils. It's going to be a busy term but it will be great to have the pupils back on campus and everything that comes with that. Here's to a good and safe summer term!
- Tommy Ogilive, Head of Tennis