Six players from Strathallan's 1st XV have been invited to the Glasgow Warriors Under 18 Training squad after they represented Caledonia District in the FOSROC finals last week.
Archie R, Ellis C, Hamish C, Joe T, Robert C and Murray O have been selected to follow in the footsteps of former Strathallan pupils turned Glasgow Warriors; Zander Fagerson, Matt Fagerson, Ollie Smith, Murphy Walker, Bruce Flockhart, Cameron Fenton and George Horne.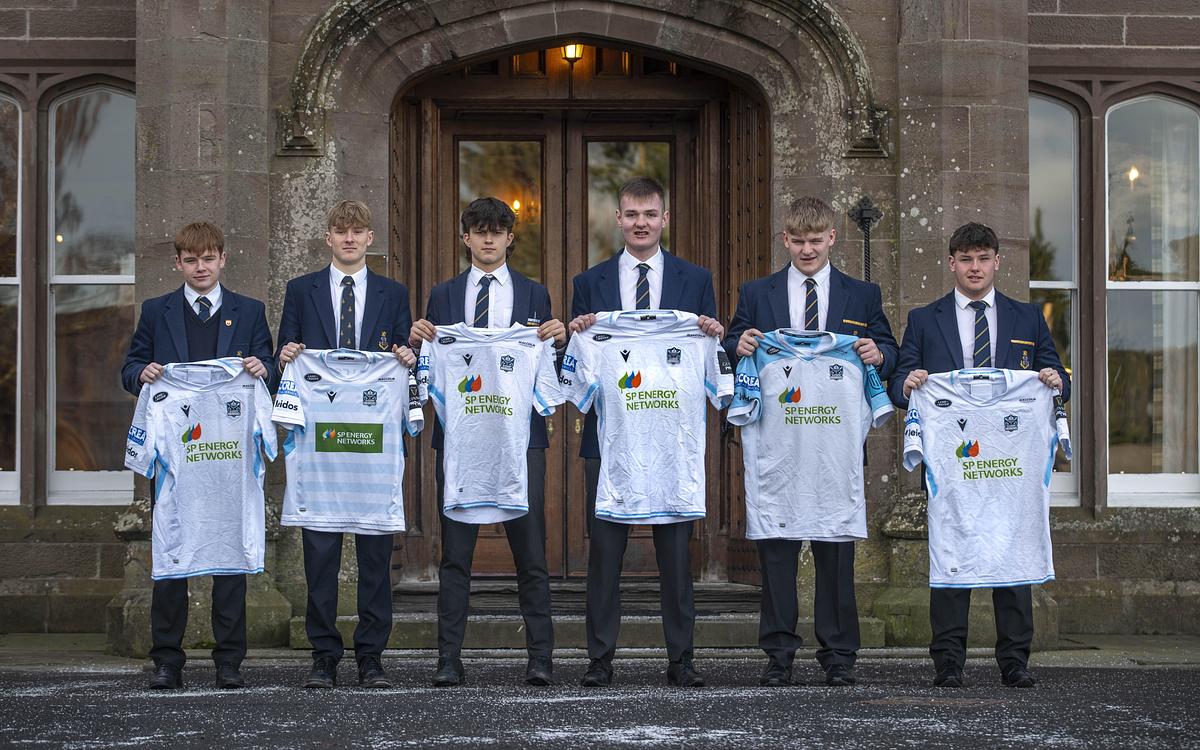 Looking forward to training at Scotstoun, Murray O, Vice-Captain of Strathallan's 1st XV said, "It's a big honour to be selected for the training squad, being part of something with a rich history and knowing that so many Strathallan boys who are now playing in the Scotland team have gone through this exact process is really exciting.
"This is a huge opportunity for us to work on ourselves and really excel as we look ahead to playing against Edinburgh and Ealing."
Advancing their own game, Anna-Lily S, Jos N, Lottie R and Nathalie R have all been selected for the regional Caledonia Midlands squad for the upcoming Girl's Regional Series, which is an extension of the Development Pathway, part of Scottish Rugby's Women's and Girls Strategy.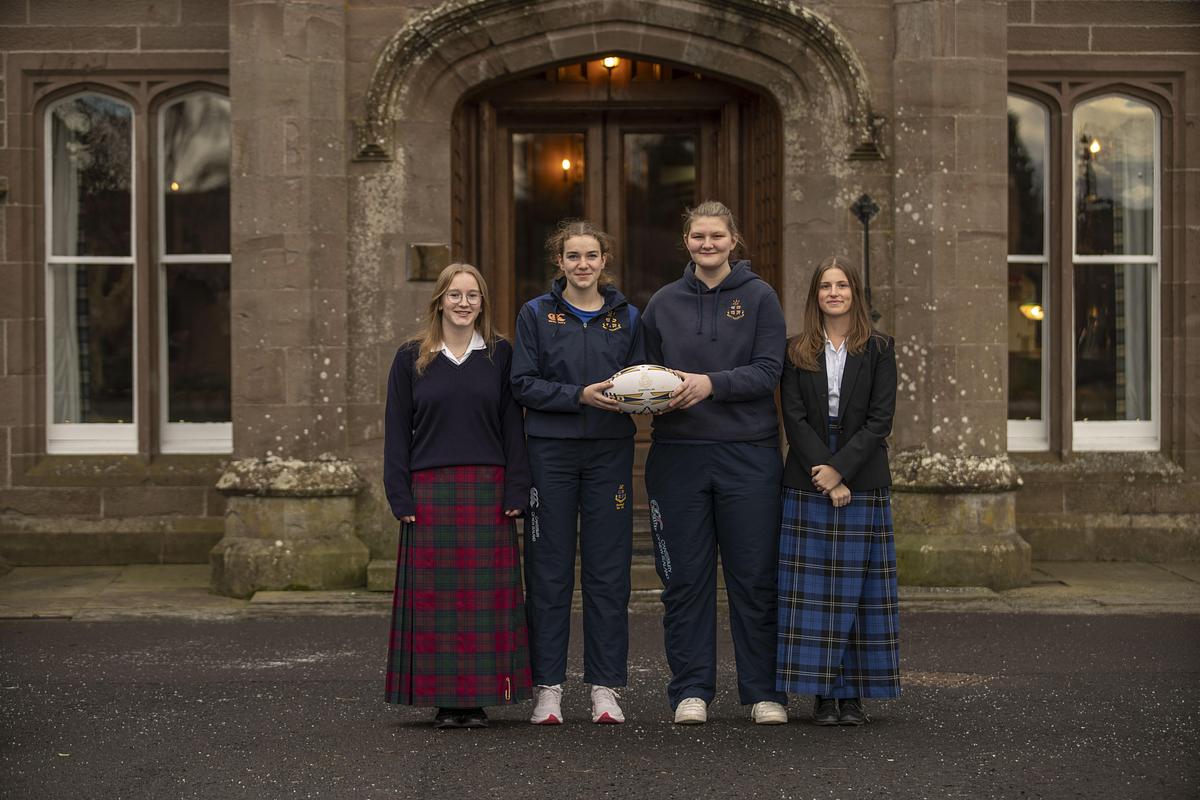 Previously playing against each other when they represented Stirling County and Tayside, all four Strathallan Rugby Academy scholars said they are delighted to be on the same side again and develop their rugby skills at a higher level.
Nathalie R, Head of Girls Rugby at Strathallan, said, "There's a healthy amount of competition between us so it's exciting to all be part of a bigger team. It's a big step up in training and the standard of rugby is way higher than U16 which is fantastic."
Jos N, who has been playing for eight years, said, "There's been a huge change in girls rugby, it's so fun to play together. Being selected for Midlands gives us something to strive for. It's a challenge, the coaches push us. I can't wait to get started."
Andrew Henderson, Director of Strathallan's Rugby Academy, said, "It's fantastic to see so many young players get a chance to continue their development at national and regional levels. Selection to any senior training squad is a huge moment in a player's journey and we wish them all the best and will continue to work with them in the Rugby Academy at Strathallan to develop their skills to take onto the pitch."
Adding to the tally of Scottish Internationals who chose Strathallan for their education, Cameron Henderson is set to make his international debut as he joins fellow former pupils; Jamie Ritchie, Ollie Smith, George Horne, and Matt and Zander Fagerson in the Scottish 2023 Six Nations squad.
Congratulations, Cameron Henderson! 👏

The Leicester Tigers lock has been included in the
Scottish squad for this season's Six Nations.https://t.co/nsufxFZrjB

— Leicester Tigers (@LeicesterTigers) January 17, 2023
Andrew Henderson, who coached all six internationals in the Scotland squad, as well as Scrum School ambassador Murphy Walker and recent Edinburgh Rugby addition Murray McCallum, added, "Sometimes I need to pinch myself when I see so many of our former pupils in the Scotland squad, ready to represent their country. It only feels like yesterday that they were all charging around the field at school trying to win for Strathallan."
"I know from speaking to them that being selected for any Six Nations series is a huge honour and to do that alongside teammates you've played with for over a decade in the case of Zander and Scotland skipper, Jamie, it is a great source of friendship that often translates to great play. We wish them all the best for this Six Nations campaign as they continue to inspire the next generation of rugby players."
Welcome home, Muzz. 🏰💙

Scotland international prop Murray McCallum has rejoined the club on a short-term deal until the end of the season.

🗞️👉 https://t.co/M7QFO3Jwjk pic.twitter.com/JdTrc7YMdU

— Edinburgh Rugby (@EdinburghRugby) January 13, 2023