The Fifth Form student said that training with peers in Ireland and England has also helped improve her understanding of the game from a leadership position.
"There was a lot of talent on the pitch," she explained.
"Which was really great to play with. It was a completely different level to club rugby and to be able to analyse the game afterwards with the other team in the room, was incredibly helpful and enjoyable."
Charlotte, who is also one of Strathallan's top Hockey players, was selected only days after her birthday.
She added, "Scoring a try in these games like this is a great boost of confident but just being able to play with these international sides and see how they are forming as teams is a fantastic opportunity."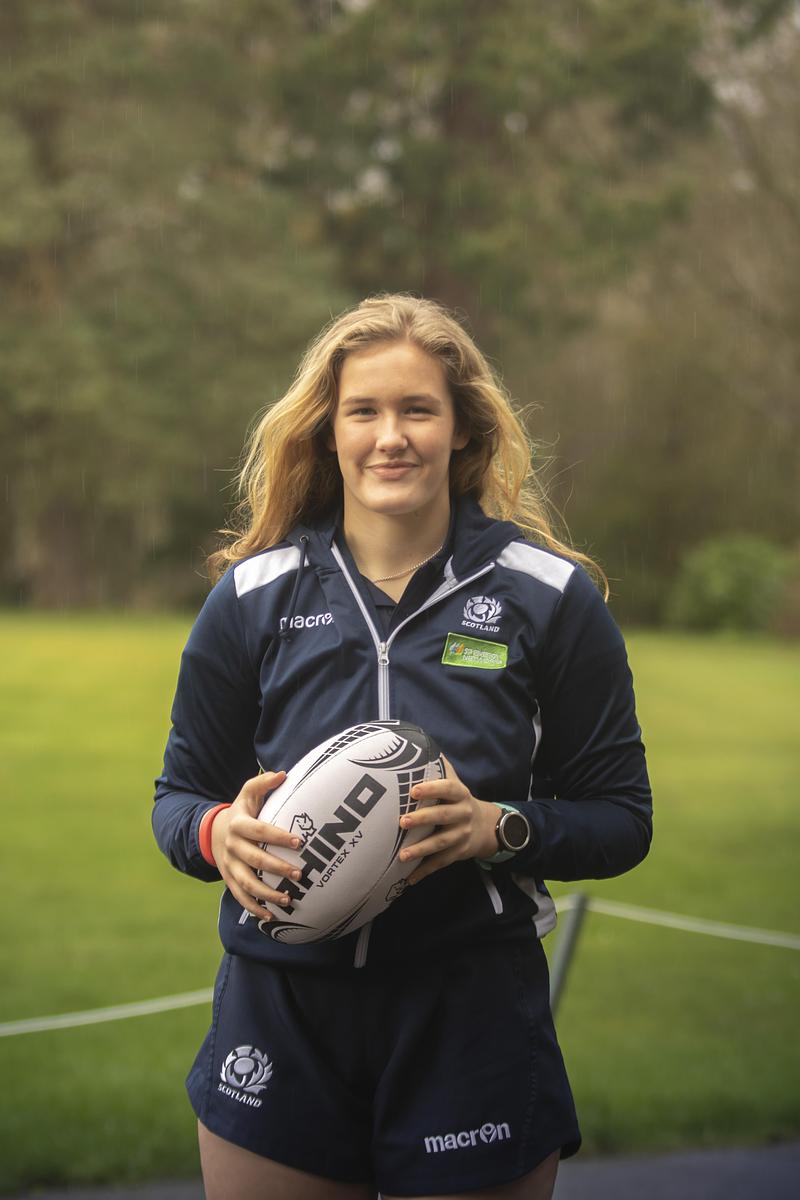 Charlotte is also the Senior Girls Hockey goalkeeper and has had an impressive season in the net. Already Indoor Champions for 2019, her side will face Mary Erskine's in the Senior Girls' Cup final on Friday 13 March.
She said that Strathallan's policy of a room for every pupil, including Day students, has come in handy more than once as she balances top sporting performance with her studies.
"It's so good to know that if things are busy we have a room here. Only the other night I was planning my Duke of Edinburgh route for Easter during prep and I knew I had swimming in the morning, so knowing I can stay is so helpful."
Find out more about Strathallan's opportunities for young people at our Open Morning on Saturday 7th March.
Those interested in taking their own hockey and rugby further should check out our Spring and Summer camps ideal for boys and girls between the ages of 8-16. With daily coaching, nutrition workshops and strength and conditioning, you can live like a professional rugby or hockey player for a week.